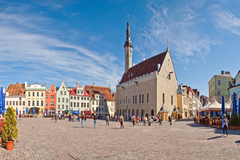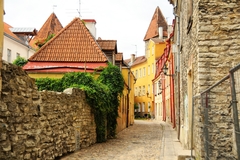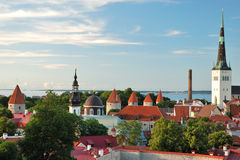 PRIVATE DAYTOURS IN ESTONIA
Classic Old Town of Tallinn
You will see unique Old town and wonderful panorama views, Toompea Castle, Dome Church, Kiek in de Kok, Viru Gates, Town hall Square with its Pharmacy, Niguliste church and other famous Old city sites.
Tallinn Ghost tour
When the sun goes down and Tallinn crosses over to the dark side, dive into the night and 700 years back in time for the morbid ghost stories, eerie legends and the old myths. Tour starts at 20:00 or later.
Art Tour of Kadriorg Park and Palace
Kadriorg's main attractions along with the Russian Tsarist Peter the Great era park, the stunning baroque palace, and the nation's première art museum Kumu. Kumu combines national gallery and contemporary art centre.
Beautiful Bike Tour
The tour takes you to leafy Kadriorg area, famous Song Festival Grounds and Pirita beach. Outstanding architecture and amazing panoramic views of the city over the Tallinn bay are guaranteed.
Coastal Cliffs and Soviet Paldiski
Paldiski was cut off from the world during the Soviet times due to its military use. Aside the crumbling barracks, the Pakri peninsula on which Paldiski sits, is worth visiting for its natural beauty and rare wildlife.
Day-trip to Romantic North-Coast
The trip takes you to the ancient green forests and wetlands, romantic seaside with small villages and harbours, elegant manors and lovely country farms with delicious fresh organic products and degustations.
Kayak Tour in Tallinn
Kayaking about 9 km just off the shore of central city gives a rare glance on water level of the picturesque skyline, plus a slice of history, from its days as a major trading port in Medieval times to its more recent times.
Naissaar Day Cruise with Guided Safari
Only an hour away from the city, on Naissaare island, a car safari will take you to the old Soviet Era artillery battery, old sea mines, military museum, sandy beaches and church. The Cruise includes safari and lunch.