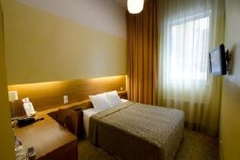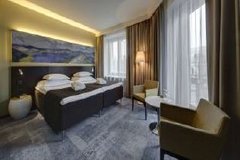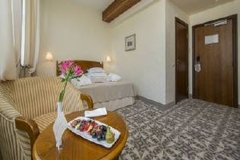 SPECIAL OFFER IN TALLINN HOTELS
Enjoy autumn/winter visit in Tallinn and book our selected hotels!
Hotel Bern 3*+
01.10.-30.12.2015.
Sun-Thu
SGL 50 EUR
DBL/TWIN 57 EUR
Fri-Sat
SGL 59 EUR
DBL/TWIN 63 EUR
Located in Tallinn Old Town. Economy Bern Hotel Tallinn provides the best and personal service and is the most helpful host to make your visit a memorable experience. Thanks to the excellent location of the Hotel, you can find innumerable sights, restaurants, boutiques, parks and shopping centers in the immediate vicinity of the hotel.
Hotel Palace 4*
01.10.-30.12.2015.
Fri-Sat
SGL 82 EUR
DBL/TWIN 92 EUR
Hotel Palace is located in the city centre of Tallinn next to the Freedom Square, at Vabaduse väljak 3. The Hotel, constructed in 1937 and designed by Elmar Lohk, is one of the most exciting, glamorous and spectacular buildings of its time; it has been a true calling card for Estonia throughout the decades.
Savoy Boutique Hotel 5*
01.10.-30.12.2015.
Sun-Thu
Classic SGL 95 EUR
Classic DBL/TWIN 105 EUR
Fri-Sat
Classic SGL 100 EUR
Classic DBL/TWIN 115 EUR
Small, exclusive, private and luxurious Savoy Boutique Hotel locates at the very heart of Tallinn – in a place where the city center meets the medieval old town. It is a superb place for people who travel for business as well as for pleasure. The capital city's most noteworthy business, entertainment and shopping centers are nearby, in short walking distance.
In 2013 and 2014, hotel was chosen by World Travel Awards as the best boutique hotel in Estonia.