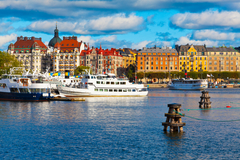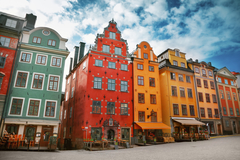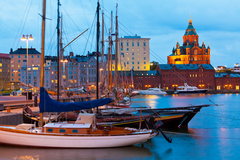 Ferry line
TURKU (FINLAND) - STOCKHOLM
Ferry schedule
01-25.01.2015, 08.02-22.09.2015, 07.10-31.12.2015
| | | |
| --- | --- | --- |
| Ship | Turku | Stockholm |
| Galaxy | 08:15 | 18:15 |
| Baltic princess | 20:15 | 06:10 |
| Ship | Stockholma | Turku |
| Balcti Princess | 20:15 | 19:15 |
| Galaxy | 07:10 | 07:00 |
23.09-06.10.2015
| | | |
| --- | --- | --- |
| Ship | Turku | Stockholm |
| Galaxy | 20:15 | 06:10 |
| Ship | Stockholm | Turku |
| Galaxy | 07:10 | 19:15 |
Exceptions
Ship

date

departure

arrival

Galaxy

service day in Turku

15.09.2015

16.09.2015

out of service in Turku 07:00

in service from Turku 08:15

Baltic Princess

dry-docking

22.09.2015

07.10.2015

out of service in Turku 19:15

in service from Turku 20:15

Galaxy will service Baltic Princess' timetable 23.09.-06.10.2015

No departures

22.09.2015

23.09.2015

23.09.-07.10.2015

23.09.-06.10.2015

Tur-Sto 20:15

Sto-Tur 07:10

Tur-Sto 08:15

Sto-Tur 19:30

Baltic Princess charter

05.11.2015

06.11.2015

Tur 20:15

Sto 07:10

Sto 06:10

Tur 18:30

Baltic princess charter

29.11.2015

30.11.2015

Tur 20:15

Sto 07:10

Sto 06:10

Tur 18:30

Baltic Princess

23.-25.12.2015

24.-26.12.2015

no reg deps Tur

no reg deps Sto

Christmas cuise

24.12.2015

25.12.2015

Tur 14:00

Riga 17:00

Riga 12:00

Tur 15:00
Destination
Stockholm
Stockholm - city, in which even experienced traveler will always see something new, previously unseen.
More than 70 museums, numerous art galleries, restaurants, boutiques, bars and department stores offer visitors to relax mentally and physically.
All districts of Stockholm have a peculiar shape, so those who want to see the most precious pearls of the city have to go away from the Drottninggatan Street and tube outside the center. Shops placed in the the district of Ostermalm (Östermalm) are specializing in the sale of high-quality products, and the Vasagatan Street, the major street in central Stockholm named after King Gustav Vasa, is a mecca for lovers of antiques. In the district of Sodermalm (Södermalm) can be found the most modern cafes and boutiques, but major department stores are located in the center of Stockholm, in the district of Norrmalm. On the streets of the Gamla Stan (Old Town) can get in touch with the history, and in small shops can buy works of art, souvenirs and handicrafts.
Anyone who spends the night in Stockholm has the opportunity to plunge into the nightlife of the city. Stureplan, a high-end public square in central Stockholm, where many clubs are open until 5:00 in the morning is a festive paradise.
At the information board on the ferry "Silja" that cruise between Helsinki and Stockholm, can buy a card "Stockholm", which allows to take advantage of various great offers while walking around the city and visiting the sights. After purchasing the card, you will receive a guide of Stockholm and the right to free public transport and free entrance to museums. In addition, on the ferry you can buy discounted tickets for public transport.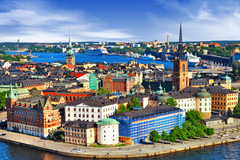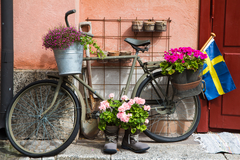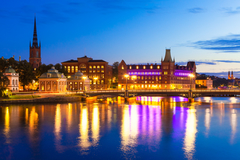 Ships
M/S Galaxy
Welcome to the huge entertainment complex on the Baltic Sea! Galaxy can accommodate about 2800 passengers in 1000 cabins. Various restaurants, five bars, three shops, a children's playground "Childrens'world", an upscale department with sauna and modern facilities for conferences (up to 450 seats) are waiting for you!
M/S Baltic Princess
This is one of the largest cruise ships in the Baltic Sea, able to accommodate up to 2,800 passengers. On the ship are 927 cabins, several restaurants, five bars, three shops, a children's playground, a beautiful sauna, and a modern conference hall.